NC State Graduate Christian Fellowship People
Meet some of the people who are involved with NC State GCF:

Brian is a recent PhD graduate in biomedical engineering, and Laura is a PhD student in sociology. They enjoy traveling as much as possible, especially with their friends from IVGCF!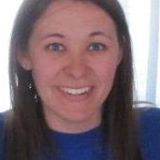 Deanna is a graduate student in the College of Education. She also has another graduate degree, but had so much fun the first time, she decided to go back for Round 2! (Or maybe she's changed her career goals.) This group helped her move apartments after she attended once, and now, three moves and two years later, you'll still find her at IVGCF on Tuesday nights. She also enjoys reading, traveling, and hiking.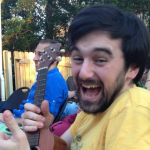 Stephen Carradini is a Ph.D. student in the Communication, Rhetoric and Digital Media program at State. Originally from Oklahoma, he received his master's degree in communication from Auburn University after a short professional sojourn as a journalist. His research interests revolve around arts communication via digital media. Eric's interpretation of this information is that Stephen studies hipsters. 
Stacy is from central Illinois and did her undergrad in Chemical Engineering in Michigan, but finally moved to the warm south in Fall 2013 for NCSU's Master's program in Biomanufacturing. Since then, she's added Contra to her dance repertoire, discovered her love for North Carolina nature through countless adventures to the mountains and beaches (including many GCF retreats!), and adopted the frequent use of the word "y'all."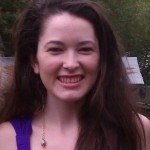 Karen is originally from North Carolina, born in Raleigh and raised in Cary. She is much more of a Tarheel since that's where she did her undergrad, but is now a Master's student in the Social Work program at NC State. She enjoys rainy fall days and all things coffee!